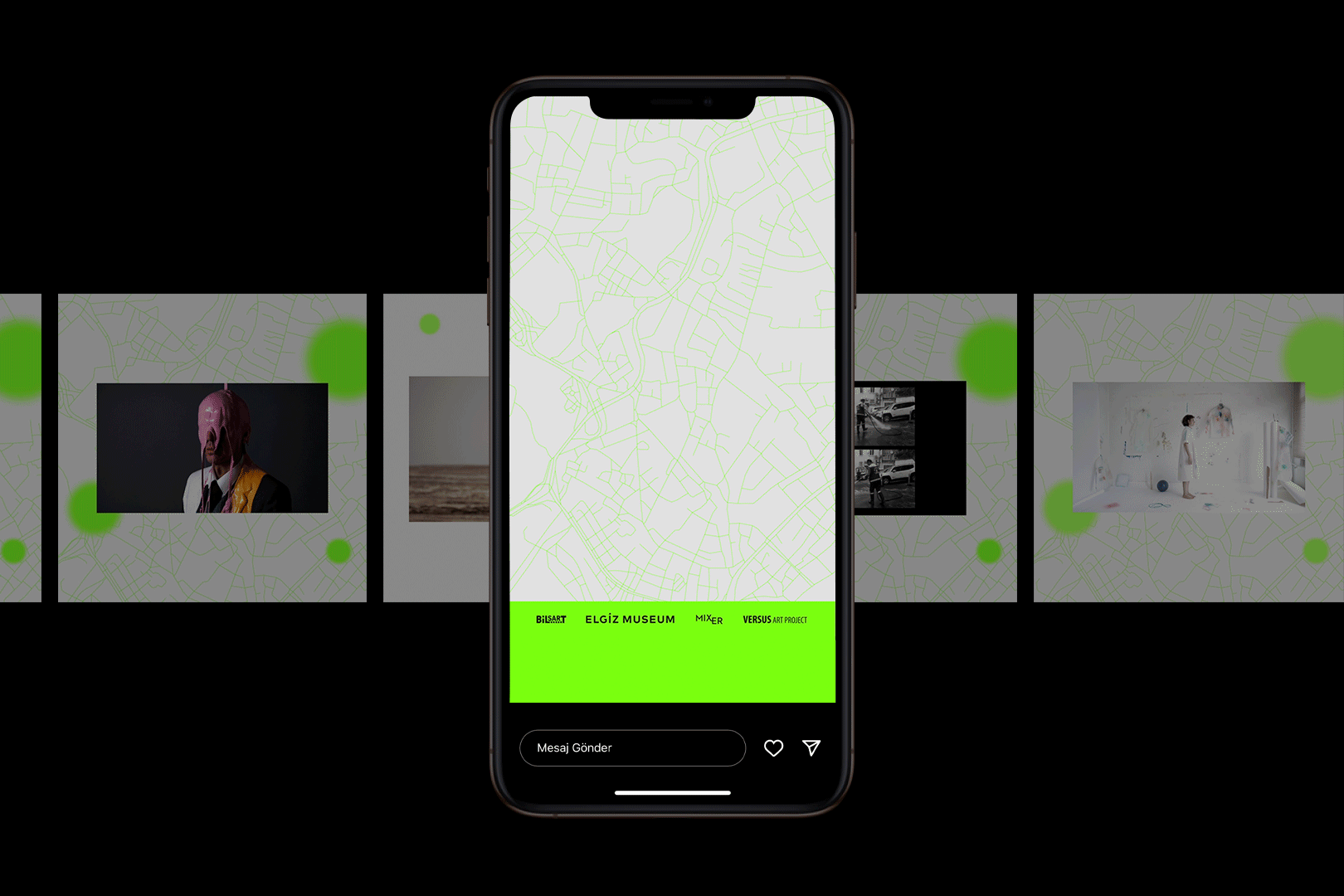 Senkron is the first art organization that focuses on video in Turkey.
Launched in 2020, Senkron focuses on video art by hosting synchronized exhibitions and events across Turkey. Mainly hosting exhibitions in Istanbul, Senkron collaborates and cooperates with many art institutions and organizations from various Turkish cities. While organizing physical and online video art exhibition experiences with collaborated galleries and art institutions, Senkron aims to make video art more visible and available through series of exhibitions, events, screenings and talks. Senkron explores innovative ways to initiate new dialogues through video art and seeks to establish collaborative and ever growing space for video art with a help from its growing number of participants.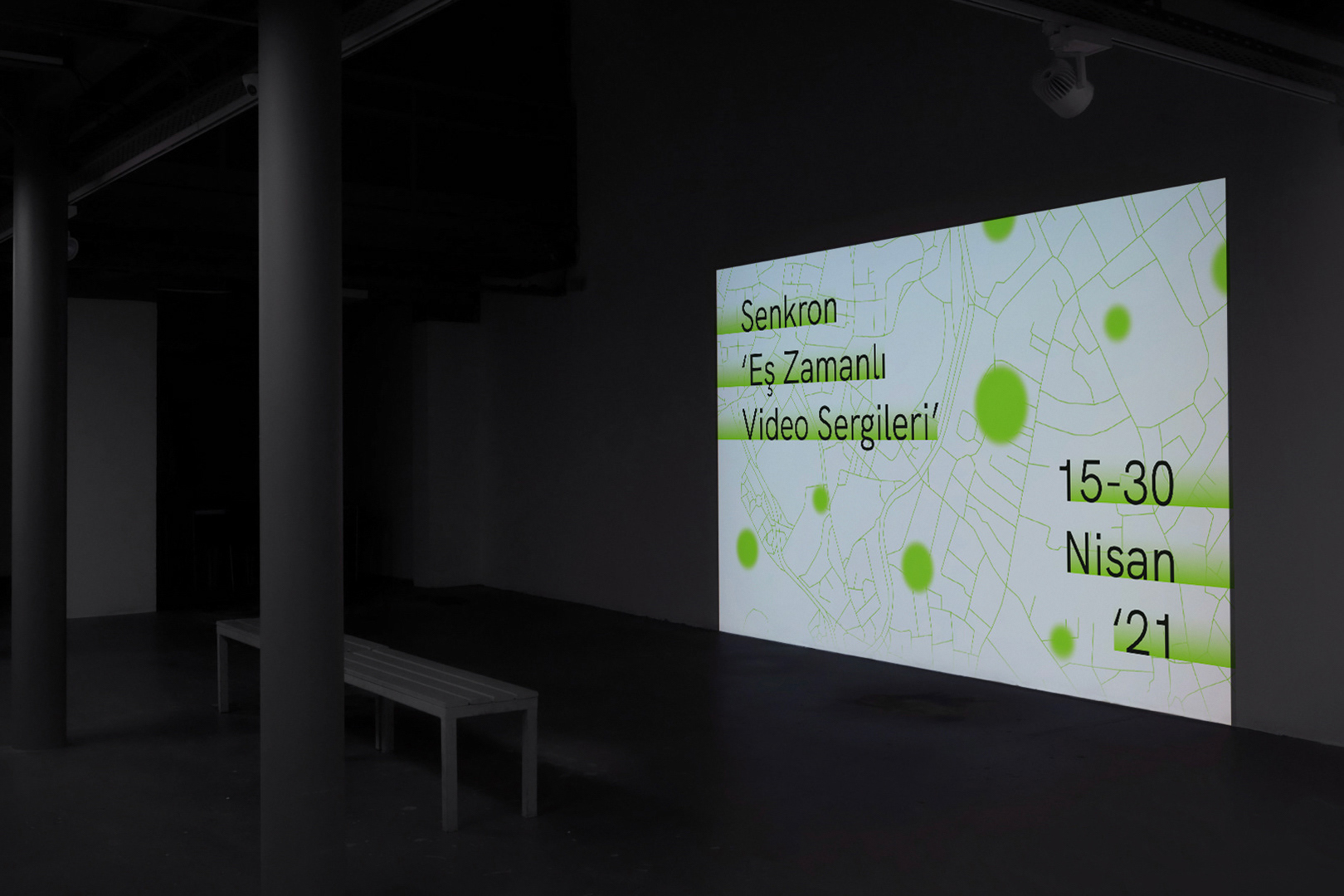 We structured our visual identity around the concept of the event taking place simultaneously in multiple venues. We created a visual world where a green dot appearing on the map gradually moves to different parts of the map and eventually spreads across the entire map, painting it completely green. Through the animation we designed, we conveyed both the event's expansion policy and emphasized the meaning of "Senkron" (synchronized). The use of bright green enhanced its visibility both in physical spaces and on social media.
Women + Men, Age between 25-55, Artist, Galleries, Collectors
Simultaneous, Inclusive, Attractive, Different, Artistic
Client:
Bilsart

All artworks are using in this project belong to their owners.